Small Business Saturday, Nov. 27th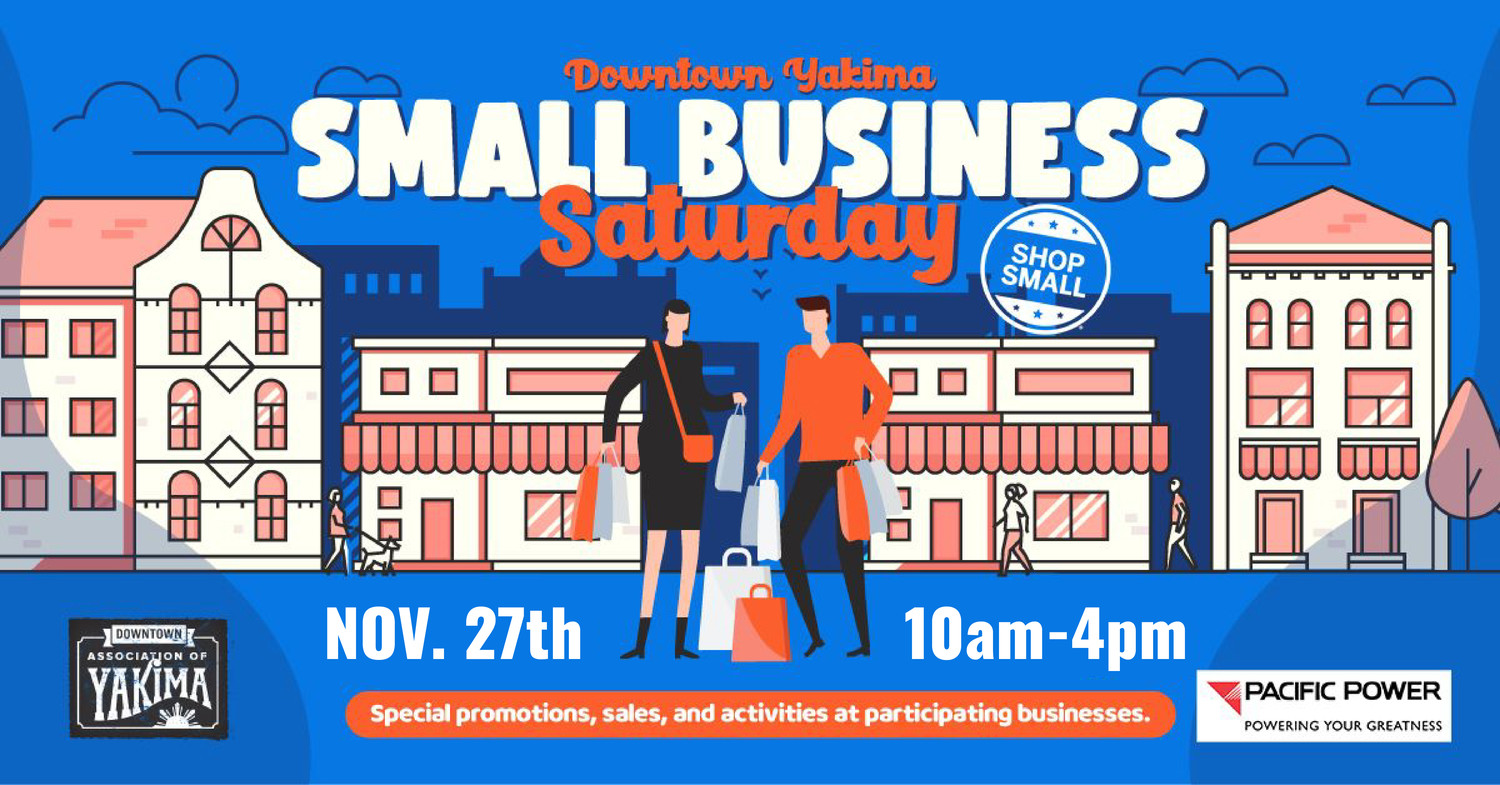 Presented by Pacific Power

and
the Downtown Association of Yakima
We are excited about hosting our 3rd annual Small Business Saturday. Click HERE for event details and pictures from prior events!
Downtown Yakima is an Accredited National Main Street Community
Main Street in Action
---
Mission Statement
Our vision of Downtown Yakima is of a unique, vital and vibrant district – a safe, clean, walkable neighborhood that invites one to linger. We envision a district that continues to draw investment both financial and creative by becoming the premier gathering space in Eastern Washington.
Events
News
Featured Business -- Three Sisters Metaphysical Arts
Three Sisters Metaphysical Arts is a dazzling and yet comfortable shop nestled in Downtown Yakima at 106 South Second Street. The shop is ...
Read Full Article
Featured Business -- Sports Center
The iconic Sports Center has been in Downtown Yakima since 1912 and has seen many different owners. This month, we got a chance to speak ...
Read Full Article