Chalk Art Fest 2021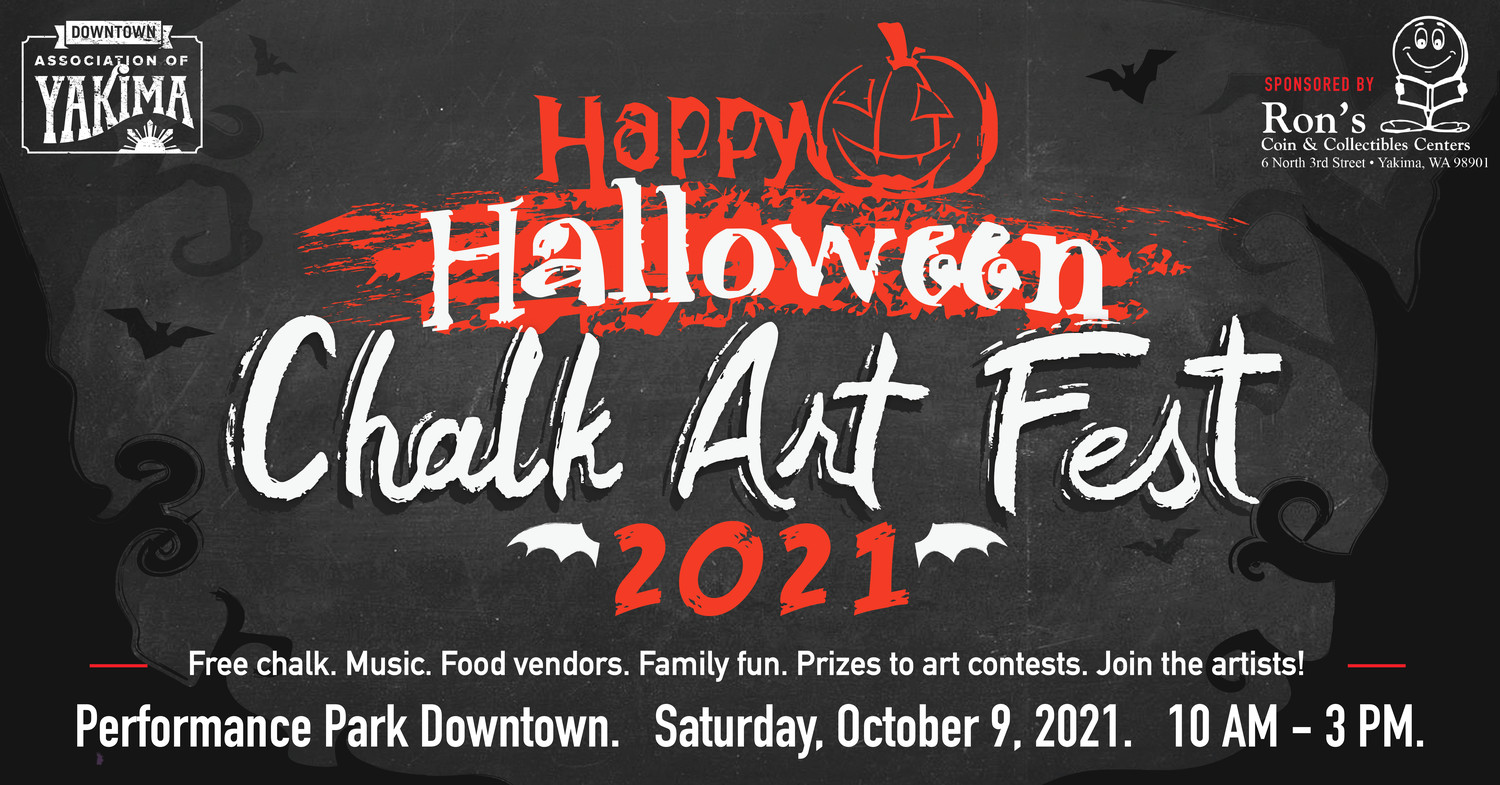 Chalk Art Fest is a day of celebrating the talented artists of the Yakima Valley as they create masterpieces in chalk on the sidewalks of Downtown Yakima. It is a happy day of bringing our community together through art. Festival goers enjoy observing the artists, taking pictures, asking questions, and engaging in drawing themselves with Free chalk, along with enjoying live music, food vendors, and celebration of community. This is a Free event. Skilled artists are invited to register for the festival. This includes a reserved spot, 2 boxes of pastels, and eligibility for the People's Choice Award, and the Judge's Selection Award. Registration Deadline is September 24.
Sponsored by Ron's Coins & Collectibles
More information HERE
Volunteer for the event HERE
---
Downtown Yakima Farmers Market
May 23rd - October 10th, 2021
Every Sunday, from 9am - 1pm, at 22 S 3rd Street, in front of the Capitol Theatre.
Visit the Farmers Market Website
---
Mission Statement
Our vision of Downtown Yakima is of a unique, vital and vibrant district – a safe, clean, walkable neighborhood that invites one to linger. We envision a district that continues to draw investment both financial and creative by becoming the premier gathering space in Eastern Washington.