#YakimaStrong Mask Contest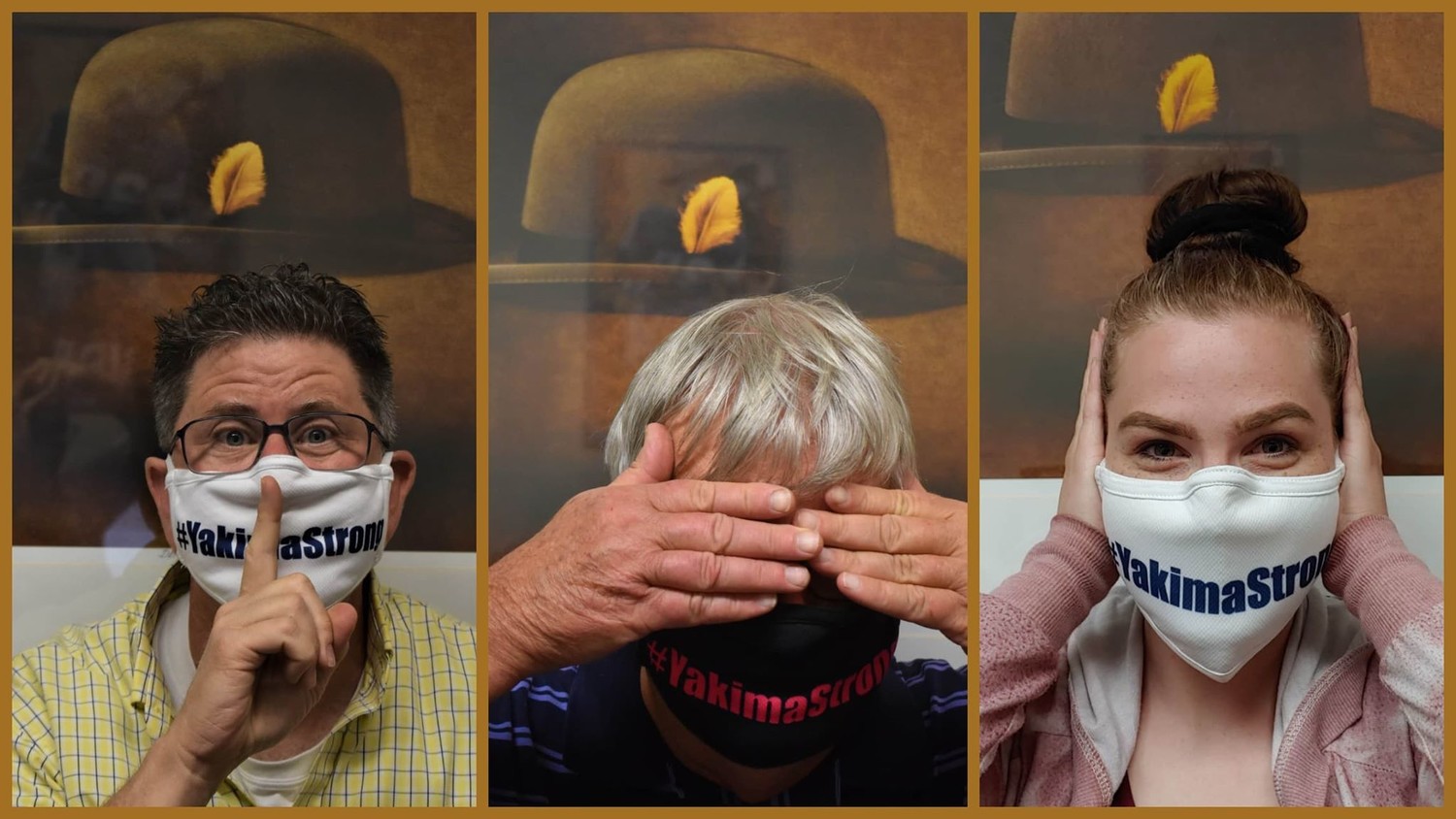 We have received a second limited order of the Yakima Strong masks. What a better way to celebrate than doing a photo contest!
Send a fun, creative photo of you in your mask to admin@downtownyakima.com or to our facebook page by August 5th. All photos will be uploaded to our Facebook page the following Friday by 5pm. The top FOUR photos with the most likes by Aug. 10th at 5pm will each win a $25 gift card to a Downtown Yakima business of their choice.
Masks are just $10. Wear your mask to a participating business (listed below) and receive 10% off your
purchase!
Masks are sold at the DAY office, 14 S 1 st St. from 9am – 1pm or by appointment Monday thru Friday, or
at the Downtown Yakima Farmers Market on Sundays from 9am – 1pm located on S 3 rd St. in front of the
Capitol Theatre!
If your business would like to participate, please contact us right away at admin@downtownyakima.com
Participating Businesses
Singe Hill Brewery, 2nd Street grill, Erik's the Mercedes Kid, The Little Soap Maker, Fosseens, El Taco Loco, Gunslingers, Vintage me, EZ Tiger, Flippers Antiques, ACS Discovery Shop, Kana Winery, Winey Dogs, The Sub Shop.
Mission Statement
Our vision of Downtown Yakima is of a unique, vital and vibrant district – a safe, clean, walkable neighborhood that invites one to linger. We envision a district that continues to draw investment both financial and creative by becoming the premier gathering space in Eastern Washington.